Slim Dress
Showing all 2 results
D6014
Audrey Dress
Audrey Dress
I styled this dress after the legendary Audrey Hepburn as it captures her personality and love of fashion. This popular fitted look features a square neckline while revealing a touch of cleavage. As such, it tapers toward the waistline and loosely hugs the hips. Another touch are the seams running from the bust line to the hem forming an attractive style sure to turn heads. Other details, are that the sleeves start from behind the neck to a 3/4 length.
$

250.00
Select options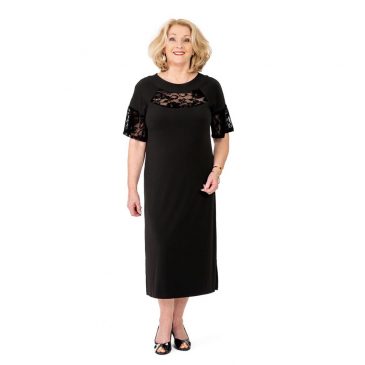 D6018
Short Sleeve Lace Insert Dress
Short Sleeve Lace Insert Dress
This Lacy Dress is another favourite in my collection and can be purchased in Red or Black only. The design features a round neckline with a gentle lace insert on the bodice and sleeves. Also complimenting this slimline style are small splits on either side of the hem. Shoulder pads are optional.
$

255.00
Select options