Shorts
Showing all 3 results
SH3001
Flared Shorts
Flared Shorts
This style of comfortable shorts gives the wearer the appearance of wearing a skirt. Also, the design allows for plenty of movement while disguising the hips. Another nice feature is the soft two inch band around the waist providing extra stretch and flexibility. Great for walking, tennis or everyday comfort.
$

95.00
Select options
SH3002
Skort Shorts
Skort Shorts
These functional all in one Shorts are designed with comfort and discretion in mind. Another feature is the fluting on the hemline that nicely creates a touch of femininity. Also, the waistline incorporates a 1 inch elastic band supporting the skirt that covers the shorts. These shorts are ideal for gym, walking, boating, tennis or any sporting activity. Finally, may we recommend matching these shorts with our
Boat Neck Fluted Collar Top
Boat Neck Fluted Collar Top
to complete that feminine look.
$

100.00
Select options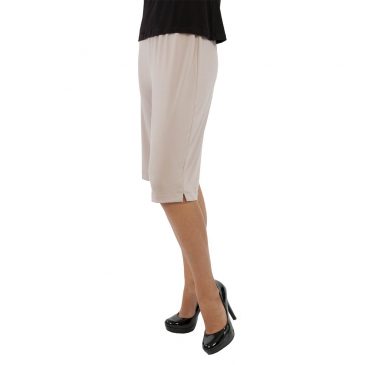 SH3003
Knee Shorts
Knee Shorts
As the name suggests, these popular shorts are designed to cover the knees. Also featuring a small elastic band around the waist as well as small splits on either side of the legs. Consequently, they are not constricting and provide plenty of stretch and room for movement. Ideal for bowling, golf and everyday lifestyle.
$

90.00
Select options