Panels
Showing all 2 results
J5004
Elegant Coat
Elegant Coat
This coat can be styled in 4 distinct ways, as shown in the video which makes it a versatile garment for different occasions. This style change is possible because the two front floating panels are cut in a semi triangular pattern. Also, shoulder pads holds the jacket in place and don't forget the sleeves can be made to your preferred length.
$

245.00
Select options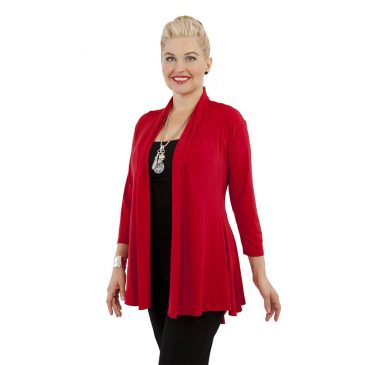 J5006
Womens Peplum Jacket
Womens Peplum Jacket
This Peplum Jacket is a magic show stopper, because it has clever shaped panels that enhance the waist. The back is pinched in at the midsection of the waistline and flares out into a beautiful longer draped hemline. Generous fabric across the back of the neck, also forms a softly folded look to the front of this jacket and the 3/4 sleeves complete the look. Shoulder pads are optional.
$

270.00
Select options